Welcome to Saberbay
Your one stop shop for all of your saber building needs.
Miss out on Black Friday?
Treat yourself with a discount in time for Christmas with 10% off select empty hilts!
Discounts applied automatically at checkout! Sale lasts until the end of the month.

Don't forget to use your Loyalty Rewards points!
VIP Tier members use your appropriate discount codes at checkout:
'VIPTIER1'- purchase history of $1000-$1999
'VIPTIER2'-purchase history of $2000-$2999
'VIPTIER3'-purchase history of $3000-$3999
'VIPTIER4'-purchase history of $4000-$4999
'VIPTIER5'-purchase history of $5000+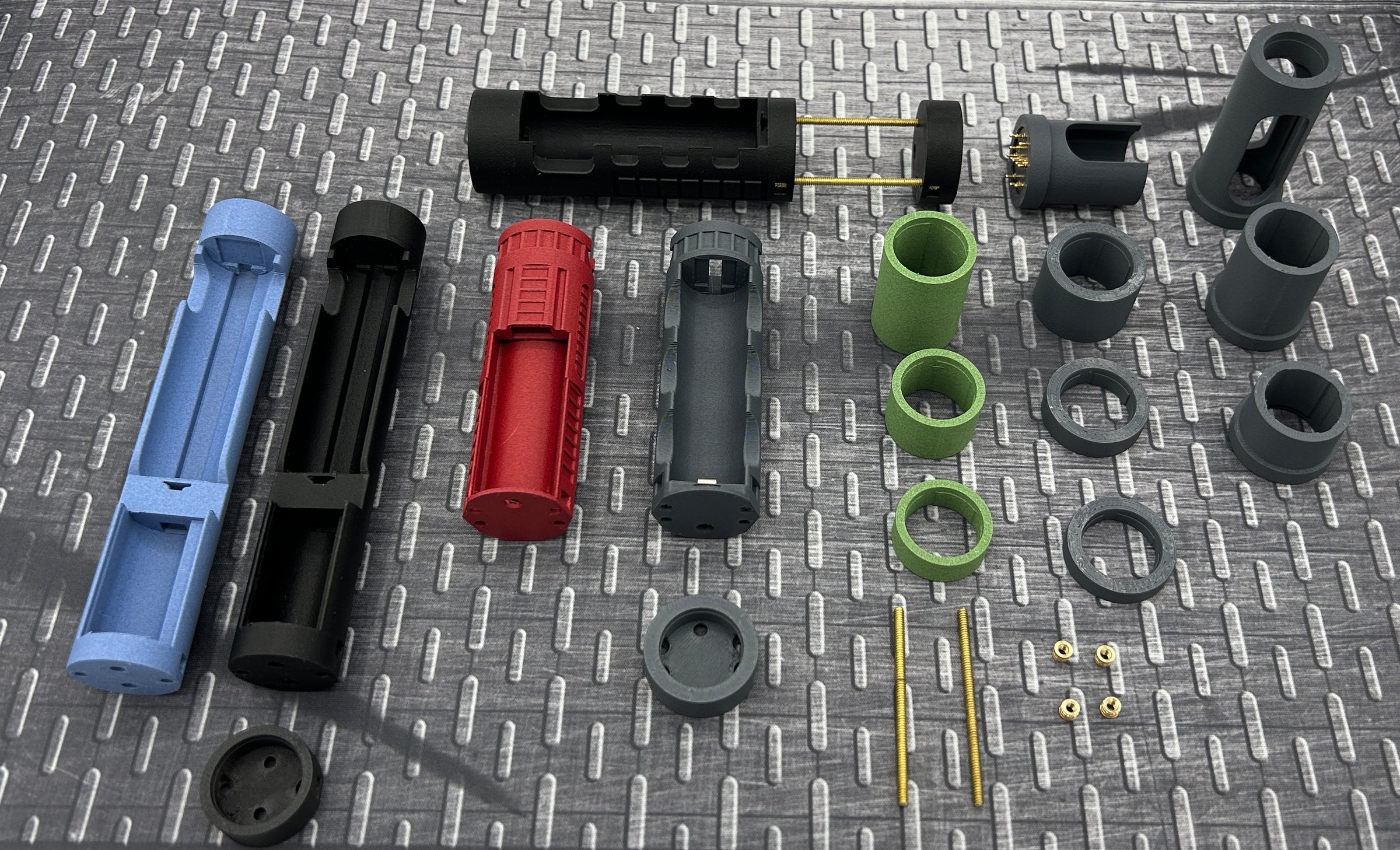 New chassis designs
Variable Chassis Designs (VCD)
New lineup of designs for DIY installers, choose the perfect option for your hilt's needs, and select from several different filament options!
Browse here